It cleans your teeth in 10 seconds.
And it has a Cold Light Teeth Whitening, which works simultaneously.
10-second brushing
Better than electric and regular toothbrushes
Cold-light teeth whitening
Last for 2 weeks on just one charge
Use  in just 3 easy steps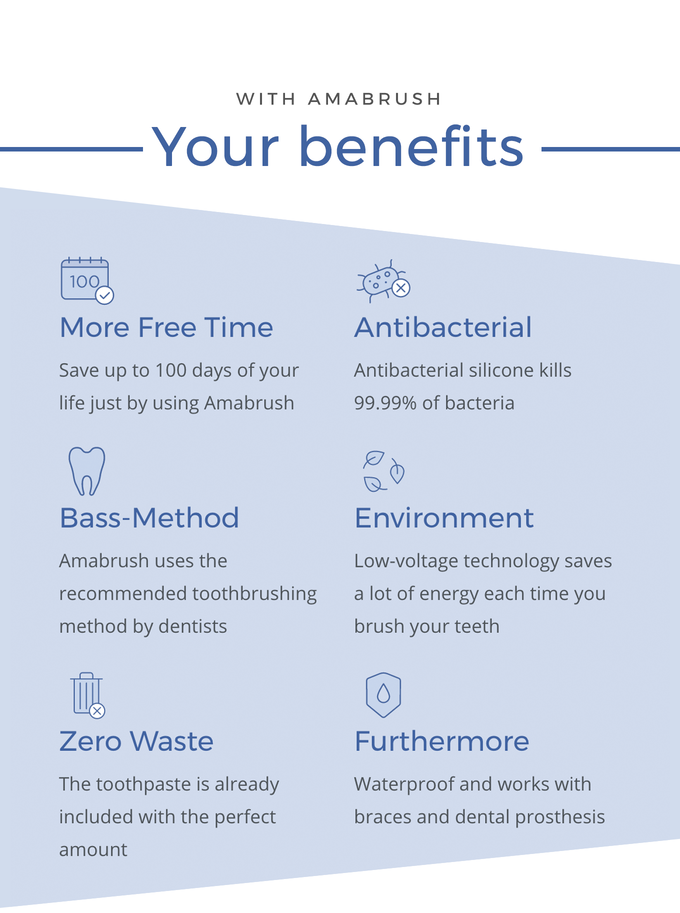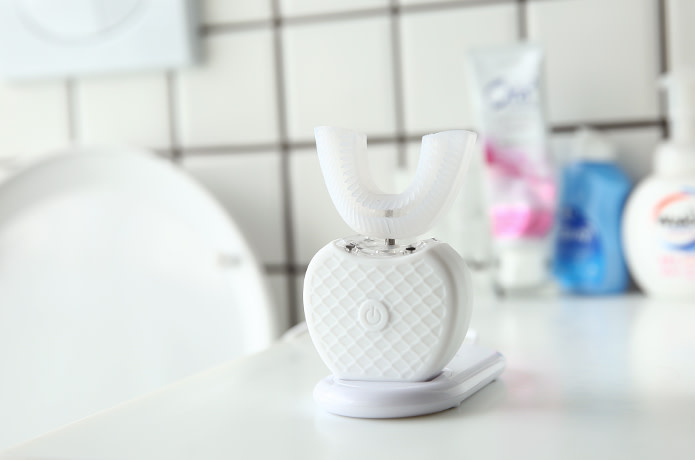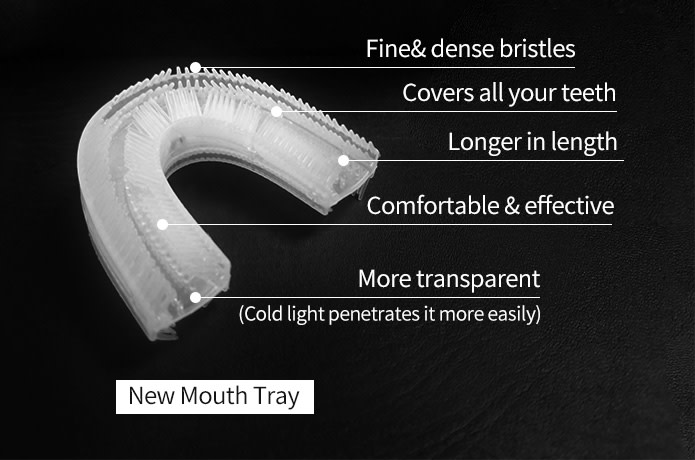 Do you know that 87% interviewees do not brush teeth regularly on daily basis.
Moreover, more than 70% interviewees may not brush teeth correctly or spent an adequate amount of time on it which may cause series of dental diseases and problems.
You can brush your teeth in just 10 seconds!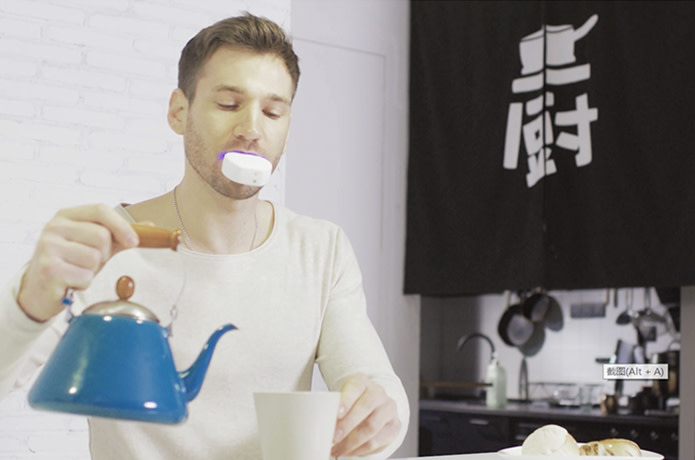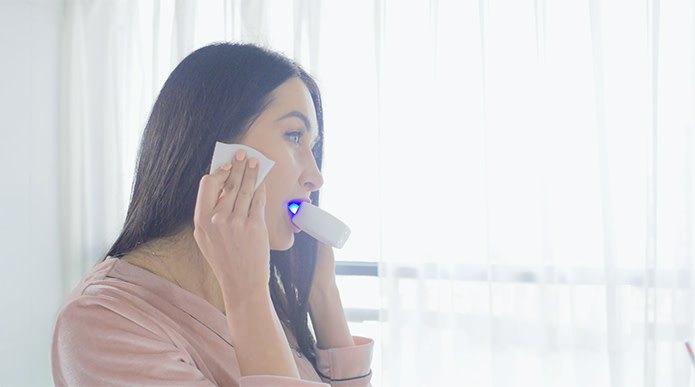 It not only cleans your teeth in 10 seconds, but includes Cold Light Teeth Whitening which works simultaneously.
All you have to do is to put the mouth tray in your mouth, press the button and wait for 10 seconds! Now you can enjoy cleaner and whiter teeth.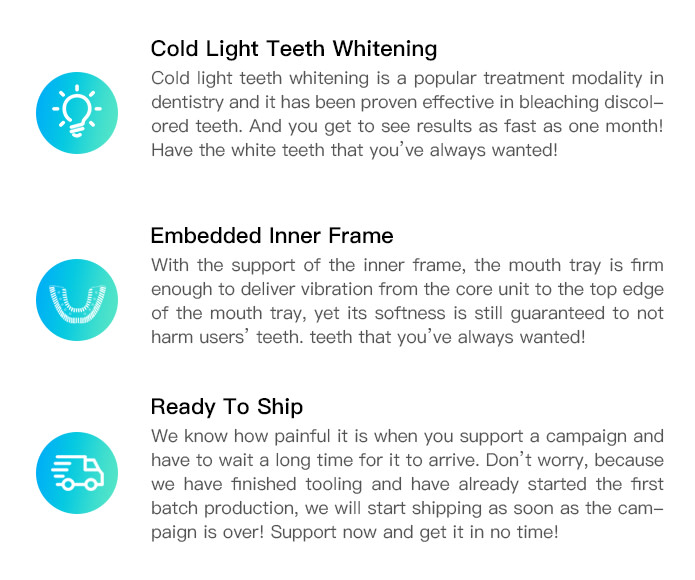 Cleaning your teeth has never been easier! Simply:
Squeeze your favorite toothpaste on both sides of the mouth tray
Put the mouth tray into your mouth
Press the start button, switch to the "Brushing mode" and wait 10 seconds
Three easy steps, and you are ready to go!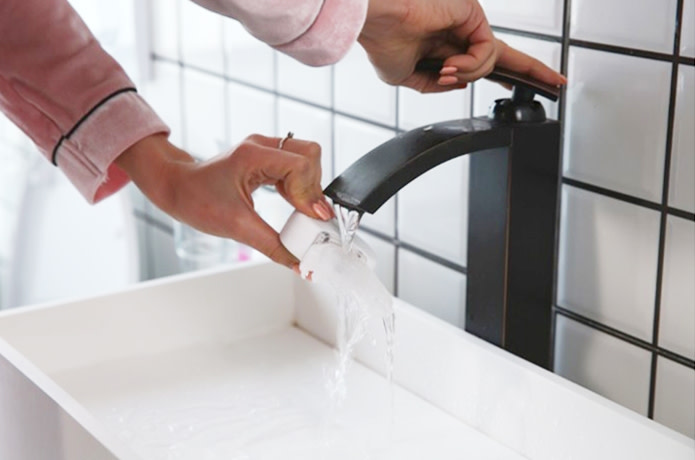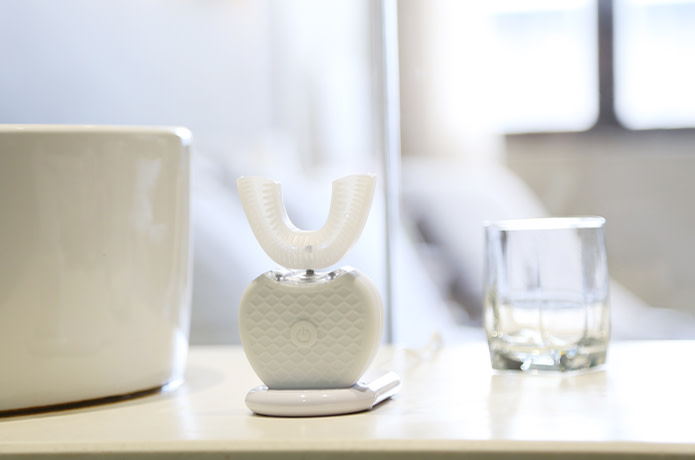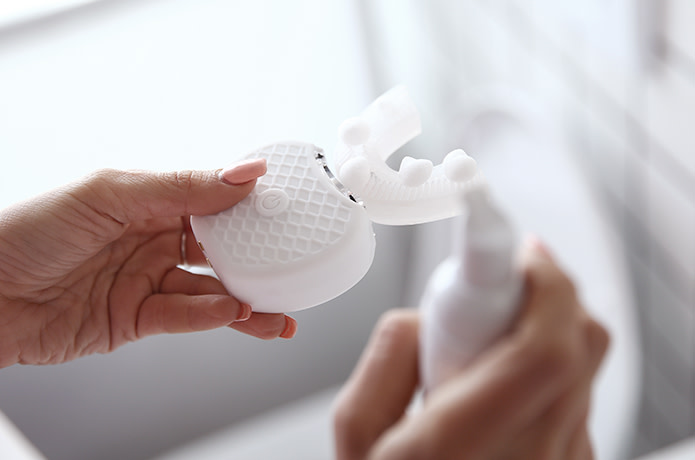 Remember the times when you were being lazy and went straight to bed without brushing your teeth?
We bet you've got 10 seconds! If you wanted, you can even brush your teeth in your bed!
Clean your teeth on a daily basis and prevent any dental problems in the future!

Cold Light Teeth Whitening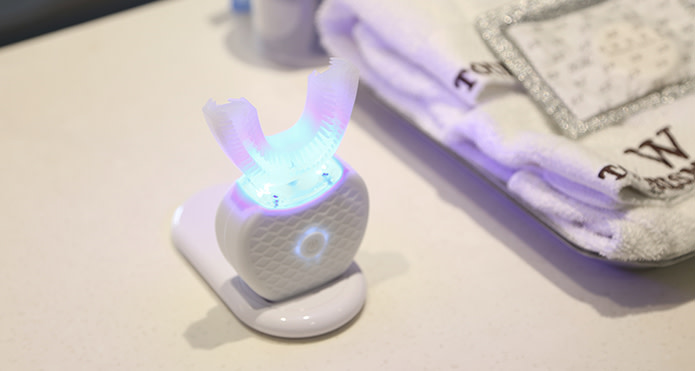 Teeth Bleaching or whitening is a popular treatment modality in dentistry.
Transparent Food-Grade Silicone Mouth Tray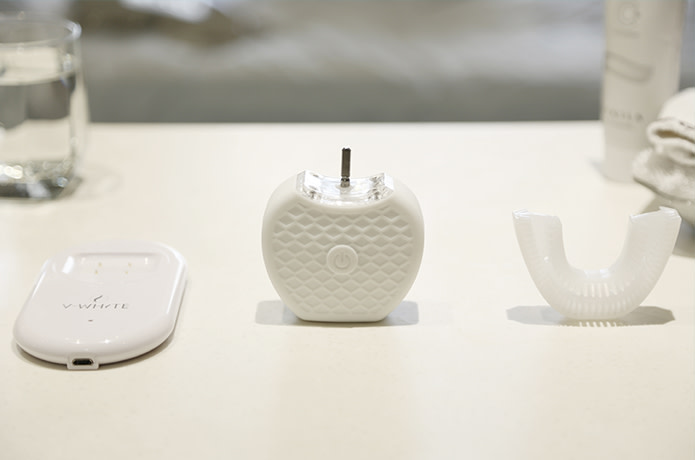 The material of the mouth tray is 100% food-grade silicone, the advantages of food grade silicone are: highly resistant to damage and degradation from extreme temperatures; resistant to rain, sleet, snow, and the sun's UV rays; does not harden, crack, peel, crumble, dry out, rot or become brittle over time; lightweight, easy to transport; made 
from an abundant natural resource; non-toxic and odorless and recyclable.
V-White cleans your teeth with the Bass technique recommended by dentists.
Embedded Inner Frame of the Mouth tray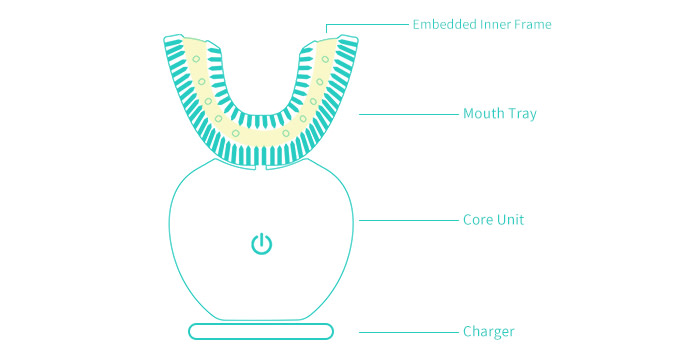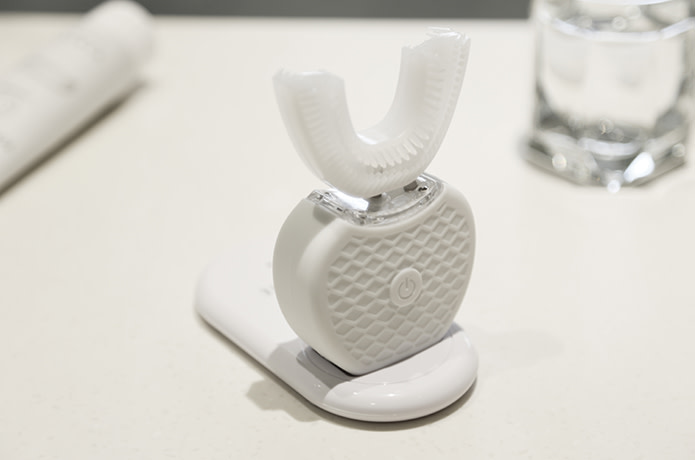 Vibration frequency: 4800-48000 rev / min
Bristles: Food grade silicone brush head
Battery capacity: 450 mA

About the product
USB Charger: Safety USB Charger is more durable, it can be used for more than 20 days after once charge. It is good energy saving and environmental protection
Easy to Control: Only 1 button to turn on-off, Water-proof vibrating motor 10-15 seconds to complete an omni-directional brushing process, saving time makes you love to brush your teeth
Automatic Bubble: The toothpaste liquid will be transferred from tiny pipe to the toothbrush head, and apply it evenly to both sides of the tooth.
Hand Free Design: Magnetic suction connection. The brush head closely matches the power head, free your hands to do other things while brushing your teeth
High Capacity: 20ml Capacity can be used for a long time, no need to be filled the toothpaste frequently